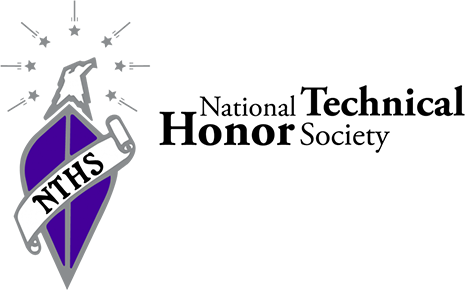 Outstanding MCCC students have the opportunity to be nominated by a faculty member to membership in the NTHS.
Selection criteria are noted below.
The National Technical Honor Society students have maintained a busy schedule this year.  Seventeen new members were inducted on October 26, 2017.  These students are recognized for meeting academic criteria, having stellar attendance records, no suspensions, and making it through the rigorous selection process once applying.
Students decided to complete three service projects this year.  Although all projects are organized by NTHS students, all students at the Career Center are encouraged to participate.  The Toys for Tots Drive took place in December.  A total of 297 toys and $325 was collected.  A book drive took place in February, which benefited the preschoolers at the Career Center, the Mercer Area Library and the United Way. In total, two hundred sixty-two books were collected.  A Food Drive to benefit the Community Food Warehouse of Mercer County is scheduled for March.  Please consider donating to this important community effort, as all items are then dispersed throughout the food pantries in Mercer County.
NTHS students also have worked diligently to raise funds for their T-shirts, luncheon, field trip, graduation cords and pins, etc.  They have hosted a Donut Day at the Career Center and will be holding a Spaghetti Dinner, in cooperation with the Education Association, on March 27, 2018.  The event will be held from 4:00 – 8:00.  Tickets can be purchased from a NTHS member or at the door.
The NTHS Field Trip this year will be to Kennywood Park on May 16 during their Education Day.  Members are highly anticipating this fun filled, yet instruction packed day!
To learn more about becoming a future NTHS member, see Mrs. Hoovler or Mrs. Brooks for more information.