EDIT MAIN
Scholarship links
FASFA website: www.fafsa.gov
The American Legion offers a variety of scholarships for students pursuing higher education. https://www.legion.org/scholarships
Automotive, Collision, Diesel- www.automotivescholarships.com
Auto, Collision- https://www.sema.org/scholarships
Buick Achievers Scholarship Program - (Site is currently under construction- 1/21)
March Deadline
100 scholarships for up to $25,000.00/year 1000 scholarships at $2000.00/year Renewable for up to 4 years
Planning to attend a 4 year post-secondary institution and major in Science, Technology, Engineering, Math, Business Administration, Finance, Marketing or Design Online at http://www.buickachievers.com
Community Foundation- https://comm-foundation.academicworks.com
The Community Foundation of Western PA & Eastern OH has one guiding purpose, that is to help individuals give back to a region for which they care about deeply. Our founding fund, the O'Brien Children Memorial Fund, started it all by raising $53, 997 during a fundraiser in 1981. Since then we have helped donors grant over $90 million into the community.
Because nobody knows a community better than people that live and work in it on a daily basis, our foundation created its affiliate system. These affiliates work to help individuals set up donor advised, field of interest, donor designated, and scholarship funds that will support the community now and into the future. http://www.comm-foundation.org.
Open application period: January 1st - March 1st
2020-2021 Dream, Innovate, Grow BHHS College Scholarship
Deadline: February 12, 2021
Dream…Innovate…Grow - these are a few of the key beliefs and attributes on which our company has been built. Our Presidents, Tom Hosack (CEO) & Jim Saxon (COO), have often expressed the mission of our brokerage is to have our real estate agents and our corporate personnel embody these passions in pursuit of their careers and in their approach to life. We at Berkshire Hathaway HomeServices The Preferred Realty & Berkshire Hathaway HomeServices Northwood Realty Services ("SPONSOR") are looking for three (3) students who clearly embrace these ideals both personally and academically. Each recipient will receive $1,000 towards their tuition for four years. To be eligible, the applicant must be a high school senior and plan to attend a college, university or trade school in the fall of 2021. Recipients of the scholarships are eligible for renewal for up to four total years, provided the student maintains a cumulative 3.25 GPA; thus, making the value of this scholarship worth $4000.
Dr. James Earl Kennamer Scholarship
Deadline: March 1, 2021
The purpose of the NWTF Dr. James Earl Kennamer Academic Scholarship Program is to recognize and reward an NWTF member, who is currently a senior in high school, for their outstanding academic achievement, community involvement and leadership roles. The National Scholarship Winner will receive a $10,000 scholarship sponsored by Mossy Oak.
To apply visit:https://your.nwtf.org/scholarships/
Epilepsy Association of Western and Central PA
Deadline: April 1, 2021 (received)
The EFWCP will award ten $1,000 or $1,500 scholarships to graduating high school seniors who have epilepsy/seizure disorder and who are going on to post-secondary school. Click here for the application.
Foster McCarl Scholarship - NO APP FOR 2021 – YET
May Deadline
One $1000.00 scholarship and four $500.00 scholarships will be awarded
Must be accepted into a two or four year program at a college, university, or technical school located in western Pennsylvania Must be accepted into a plumbing, HVAC, mechanical engineering, or construction related major Academic standing Extracurricular activities Character reference
Complete an application, include a written essay
The George W. Wright Student Aid Fund
Students needing financial assistance can apply for a $16,000.00, INTEREST-FREE loan to help pay for college tuition, room and board ($2,000/semester x 8 semesters = $16,000).
High School Applicants must: •Rank in the upper half of their graduating class from a Mercer County, PA high school •Be accepted for enrollment at a post-high school institution of higher learning (Please note: Students not ranked in the upper half of their class may apply after two semesters of maintaining a 3.0 cumulative GPA or better in a post high school institution of higher learning.) http://www.georgewrightfund.org/
General Information about available grants, scholarships and loan programs -www.fastweb.com
Fredonia Lions Club- this is for students going to school AND work following graduation- contact Ms. Overfield (koverfield@mercerccc.org).
Imagine America Scholarship- must be going to a participating school- see website- www.imagine-america.org/apply for scholarships
Mary Ellen Liggitt Healthcare Scholarship - for students interested in entering healthcare education - contact Ms. Overfield (koverfield@mercerccc.org)
National Federation of the Blind -https://www.nfb.org/programs-services/scholarships-and-awards/scholarship-program
NWPA Area Labor Federation Education Fund- for dependents or grandchildren of union members in good standings of a local union affiliated with the NPA ALF-https://unionhall.aflcio.org/nwpaalf
PA State Employee Credit Union Scholarship
February Deadline
$6000.00
Must be (or become) a PSECU member by December of the current school year. Online at http://www.psecu.com/scholarships. or phone 1-800-237-7328 to request an application
Pennsylvania Higher Education Assistance, information on PA grants and PHEAA supported programs: www.pheaa.org
The Pennsylvania American Legion
The American Legion offers a variety of scholarships for students pursuing higher education. Click here or on the link below for more information. https://pa-legion.com/programs/student-programs/
Raise Me
RaiseMe is a platform that helps 9-12th grade students prepare for college by earning scholarships for their achievements in high school. Over 250 colleges and universities have partnered with RaiseMe, and award micro-scholarships for both academics and extracurricular activities. https://www.raise.me/join/4369041126
P. E. O. Sara A. Winland Scholarship
Deadline: January 29, 2021 This $300 scholarship is open to high school senior girls planning to pursue higher education in the fall. Criteria include overcoming challenges and academic achievement. Click here for the application.
Good luck! For more information or questions regarding the availability of scholarships, grants and loans or the application process please email Guidance Counselor Ms. Kerry Overifeld.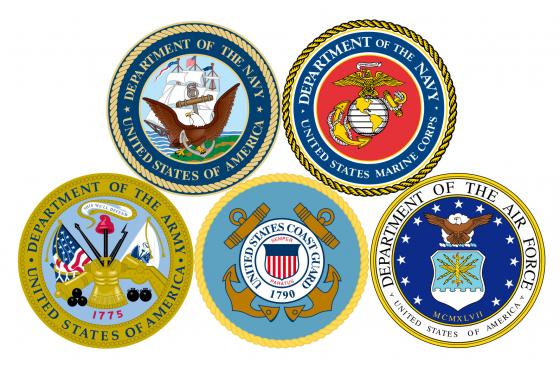 Links for US Military Recruitment Websites
www.sss.gov: Selective Service information.
www.goarmy.com: Information on Army programs to pay for higher education
www.airforce.com: Information on Air Force programs to pay for higher education
www.marines.com: Information on Marine programs to pay for higher education
www.navy.com: information on Navy programs to pay for higher education
https://nationalguard.com/: Information on National Guard programs to pay for higher education