EDIT MAIN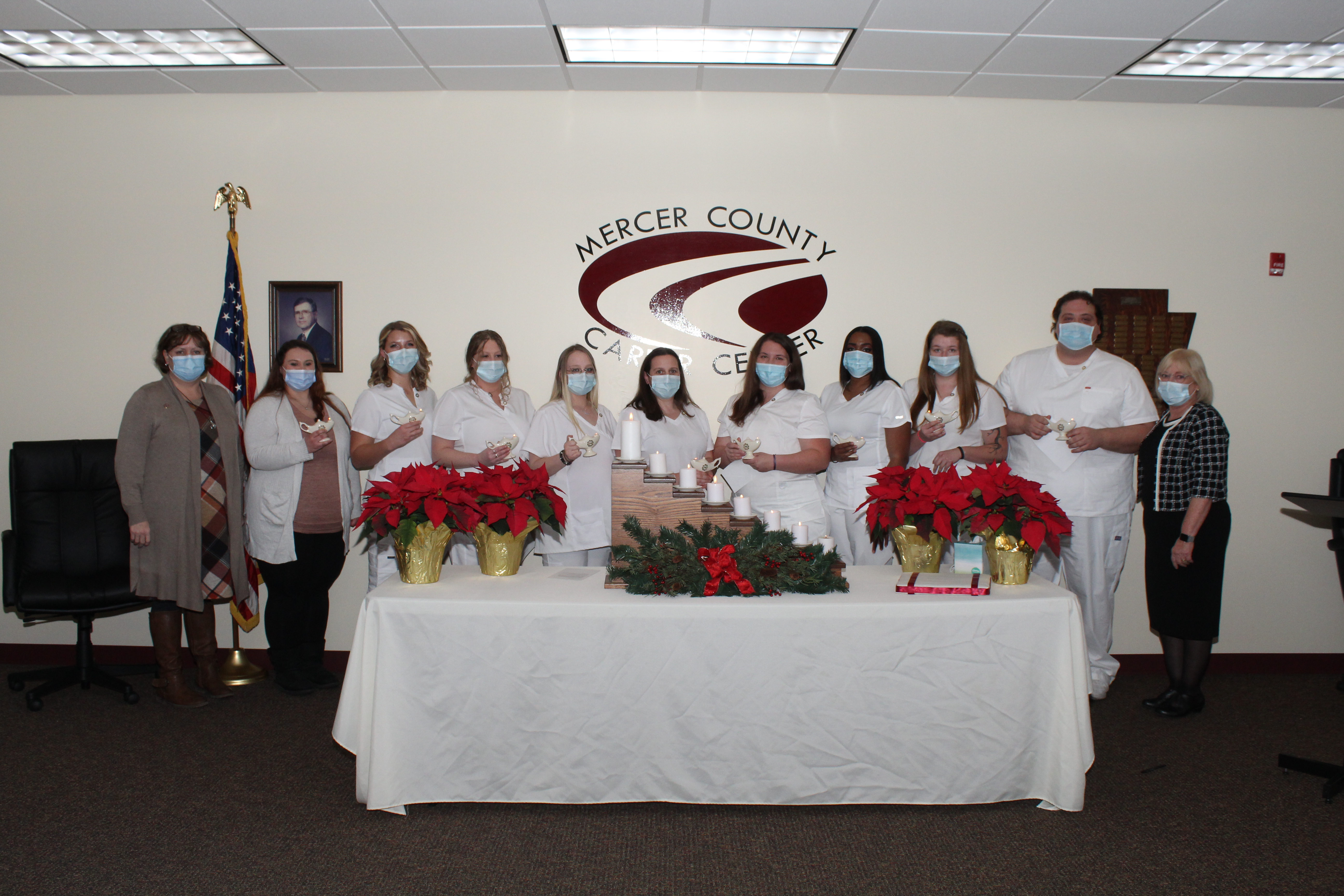 One full-time class is offered each year. The Program is 1500 hours and is completed in twelve (12) months. Upon successful completion of the program, the graduate is eligible to sit for the practical nursing license exam.
New class will begin in January 2020.
For pre-entrance testing contact the Practical Nursing Department to schedule. (724-662-3000 ext. 1510)
Classes are in session Monday thru Thursday.
Theory is held at the Career Center, 8 am – 4 pm.
Clinical experiences are scheduled at a variety of area health care institutions, from 6:30 am to 2:30 pm.
A state of the art Simulation Lab is utilized to enhance the student learning experience.
Licensed graduates may seek employment in a variety of health care settings.
This Practical Nursing Program is: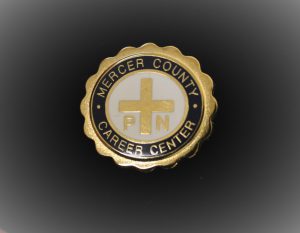 ---
Area health care agencies participated in a Practical Nursing Career Fair at Mercer County Career Center. Students in the Practical Nursing program, met with representatives to gather information regarding employment opportunities in health care.
Licensed practical nurses can be found in nursing homes and assisted living facilities, home health, physicians' offices, hospitals and community health. According to the U.S. Department of Labor, employment of licensed practical and licensed vocational nurses is projected to grow 12 percent from 2016 to 2026, faster than the average for all occupations.
Seeking candidates for six full-time and one part-time Licensed Practical Nursing positions, UPMC Recruiter, Kevin Mitchell, stated that LPNs are employed in UPMC long- term care facilities, Avalon Springs in Mercer, and Avalon Place in New Castle.
Primary Health Network, a federally qualified health center, provides primary care services for health centers and physicians' offices. Nicholas Marriotti, Human Resource Generalist, indicated they are looking for qualified practical nurses to fill openings in health centers in a twelve county area.
Representing Laurel Eye Clinic, Jennifer Gilhousen and April Renninger, shared with students employment opportunities available at the ten Laurel Eye Clinic locations. Ms. Renninger, Human Resources Manager, indicated currently an opening is available for an ophthalmic technician at their Grove City location and an individual with a LPN licensure is highly desired. Ms. Gilhousen, Clinical and Optical Manger, offered that in addition to nursing skills they are seeking individuals who can also provide quality customer service, are willing to learn, and place a high priority on patient care.
John Rossi, Human Resource Director at St. John XXIII Home stated, "We are currently hiring LPNs and I am anticipating results from today." St. John XXIII Home is located in Hermitage.
Health agencies represented included Primary Health Network, Laurel Eye Clinic, Grove Manor, Grove at New Wilmington and Grove at Greenville, VNA Alliance, Saint John XXIII, Miller Brothers Staffing, Quality Life Services, Nugent Group, St. Paul Homes, Countryside and UPMC.
The 1500 hour practical nursing program delivers instruction over twelve months. Students acquire knowledge through classroom instruction and hands-on learning in a state-of-the-art laboratory. Partnerships with local health care facilities expand the learning environment and allow students to apply their knowledge and skills through clinical experiences.
A new Practical Nursing class is scheduled in begin January 2020. Interested individuals can obtain more information or to register for the required pre-entrance exam by contacting Mercer County Career Center at 724-662-3000 x 1510 or 1540.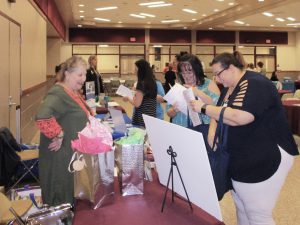 Karen Connelly, representative from Nugent Group, talks with Deborah Hopkins and Ashley McCracken about employment opportunities for Licensed Practical Nurses. Ms. Hopkins and Ms. McCracken, students, are scheduled to complete the Career Center's Practical Nursing program in December.