Click the Image for Collision Repair & Refinishing Policy Guide
Collision Repair Technician

Refinishing Technician

Vehicle Damage Appraiser

Auto Body Repair Technician

Automotive Painter

Collision Repair Apprentice

Refinishing Prepper

Frame Technician

Glass Technician

Detailer

Insurance Adjuster

Accessory Installer

Custom Automotive Technician
Median Wages $21.85 ($45,440 yearly)

Projected job openings (2019-2029) 13,600. *Source O-Net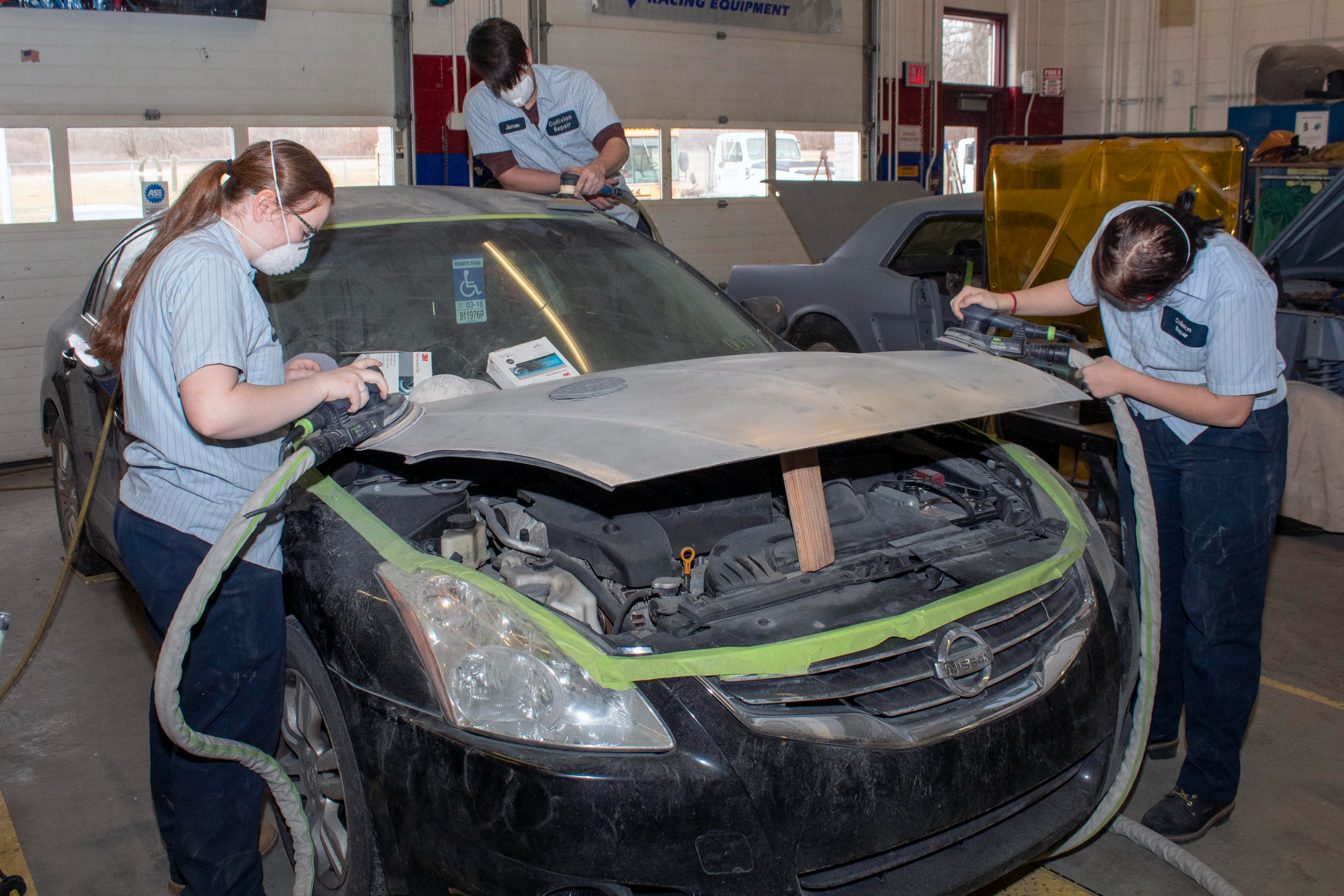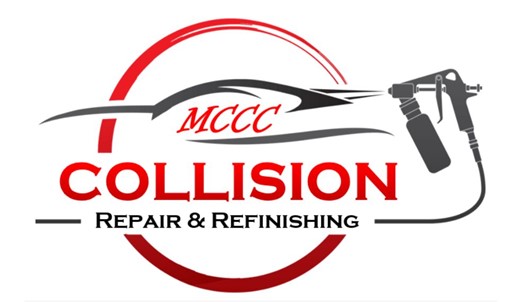 In the Collision Repair and Refinishing program at Mercer County Career Center students will use cutting edge technology and the most up-to-date equipment in the industry including a touch-mix computerized paint mixing system, industry leading computer estimating software and smart technology resistance and MIG welder.
Students will split their time between the classroom and shop to learn the skills necessary to enter the workforce as well as have an opportunity to earn industry leading certifications from PPG and I-CAR. Students will learn to repair collision damaged vehicles to pre-accident condition, refinishing and custom painting, shop workflow and time management, along with soft skills that are essential for employment.
All instruction takes place in a safe, clean, state-of-the-art shop.
Courses of Study
Safety

Hand and Power Tools

Metal Fabrication and MIG Welding

Structural and Non-Structural Repair and Replacement

Parts and Accessory Installation

Plastic Repair

Damage Analysis and Estimating

Mechanical and Electrical Basics

Automotive Refinishing and Custom Painting

Detailing

Metal Fabrication
Industry Certifications
PPG Blue Level Certification

S/P2 Collision Repair and Refinish Safety

S/P2 Automotive Service Pollution Prevention

I-CAR Certifications:

Automotive Lighting

Bolted-On Exterior Panels/Part 1

Bolted-On Exterior Panels/Part 2

Hazardous Airborne Pollutant Reduction

Hazardous Material Storage and Disposal

Intro to Collision Repair Process Overview

Intro to Refinishing and Corrosion Protection-Part 1

Intro to Refinishing and Corrosion Protection-Part 2

Intro to Safety Systems

Intro to Tools, Equipment and Attachment Methods-Part 2

Intro to Tools, Equipment and Attachment Methods-Part 1

Intro to Vehicle Construction Materials

Intro to Vehicle Parts Terminology-Part 1

Refinishing Equipment

Removing and Installing Exterior Trim, Pinstripes and Decals

Removing and Installing Hardware Interior Trim

Surface Preparation and Masking

Vehicle Construction Material Types
Class Requirements
Students are responsible for:

Protective shoes

Maintain a clean work environment

Respecting school and customer property

Following all safety guidelines

Work boots (minimum ankle high)

Purchasing an approved paint respirator

Safety glasses