Click the Image to See the Computer Information Technology Policy Guide
CAREER OPTIONSComputer Information Managers, Systems Analysts, Network Architect, Information Security Analyst, Computer Operator, Hardware Engineer, Programmer, Network Support Specialist, Network Security
Median wages (2016) $65.29 hourly, $135,800 annual Projected growth (2014-2024) Faster than average (10% to 14%) (Sample for Computer Network/Information Sysems Manager) *Source: O-Net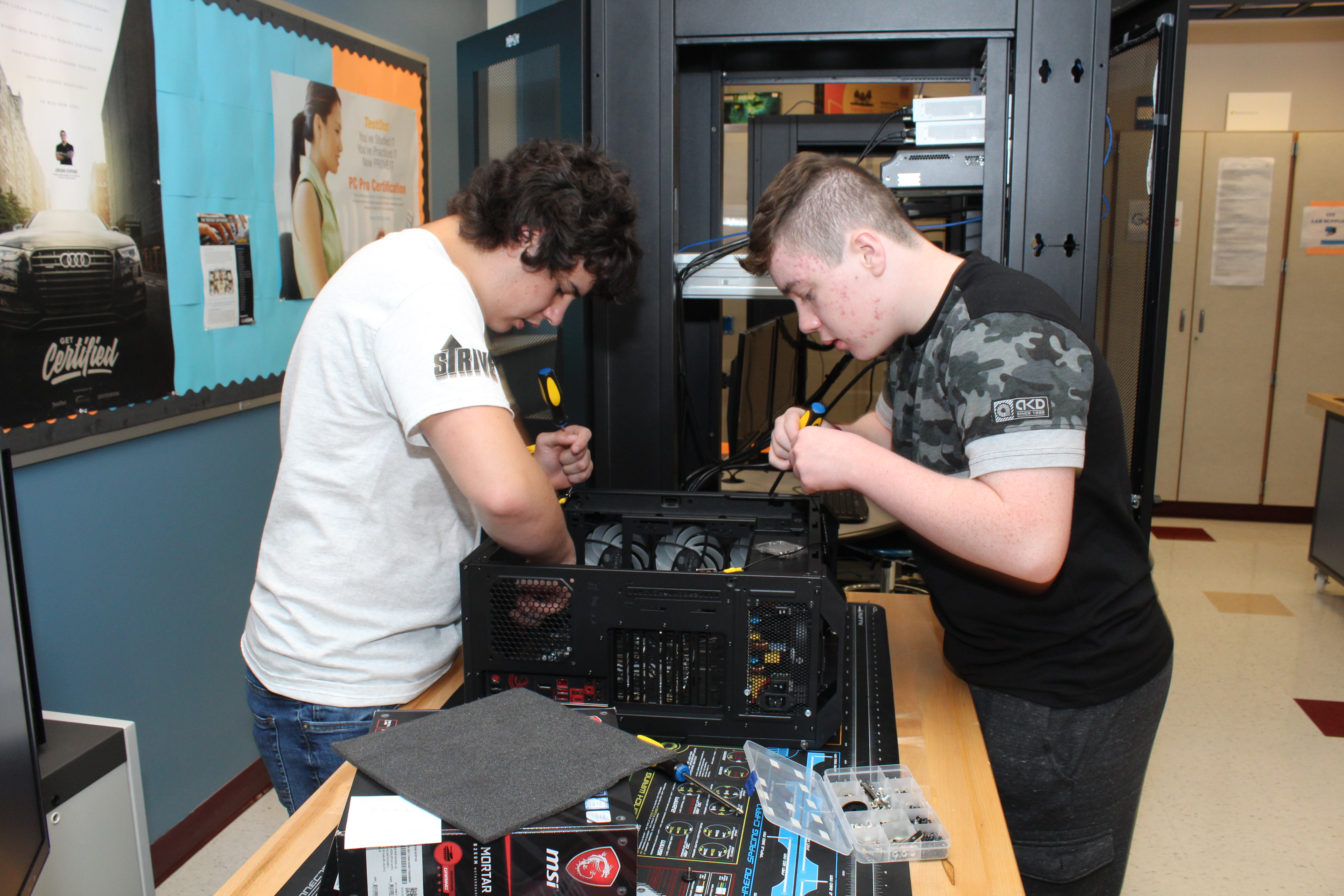 Students in this program will have the opportunity to learn fundamental and advanced concepts in designing and maintaining computer networks. Students will gain hands-on skills in computer hardware and maintenance, operating systems and software, network technologies and devices, as well as security fundamentals.
The demand for careers within this field are growing fast, and the skills learned in this program are all essential for any entry level IT career. Obtaining these skills can give you the opportunity to achieve a career as a Desktop Support Specialist, Help Desk Support Technician, IT Support Specialist, IT Systems Administrator, or Network Engineer.
Courses of Study
Computer Hardware

Computer Troubleshooting, Repair and Maintenance

Operating System Software

Network Technologies

Network Media and Topologies

Network Devices

Network Management

Network Troubleshooting

Device and Network Security
Industry Certifications
PC Pro

Client Pro

Network Pro

Server Pro

Security Pro

CompTIA A+

CompTIA Network +
Class Requirements
Students are responsible for:

Reading Proficiency

Math Proficiency

Writing Proficiency

Problem Solving and Troubleshooting Skills

Ability to work independently and in a team

Creative problem solving
Computer Information Technology Students who received their TestOut PC Pro, Network Pro, and Security Pro Certifications for 2020-2021.
Students in picture are:
· Evan Owens – PC Pro
· Drake Anderson – PC Pro
· Evan Dawson – PC Pro
· Hunter Lawton – Security Pro
· Zach Chesmer – Network and PC Pro
· Christen Pope – Network Pro
· Brayden Fusco – Network Pro
· Thomas Schmeits – PC Pro
· Jarret Schell – PC Pro
· Jacob Consider – Network Pro
· Aalyha Vasconi – Network Pro
· Gavin Turlij – PC Pro