Click the Image for the Welding Policy Guide
All first-year students attending Mercer County Career Center will be evaluated using Benchmarks. Benchmarks are an indicator of future success in the field and for further training.
Aluminum Welder, Fabrication Welder, Fabricator, Fitter/Welder, Maintenance Welder, Mig Welder, Sub Arc Operator, Welder, Welder-Fitter, Welder/Fabricator
Median wages (2016)$18.94 hourly, $39,390 annual Projected growth (2014-2024) Slower than average (2% to 4%) Slower than average (2% to 4%)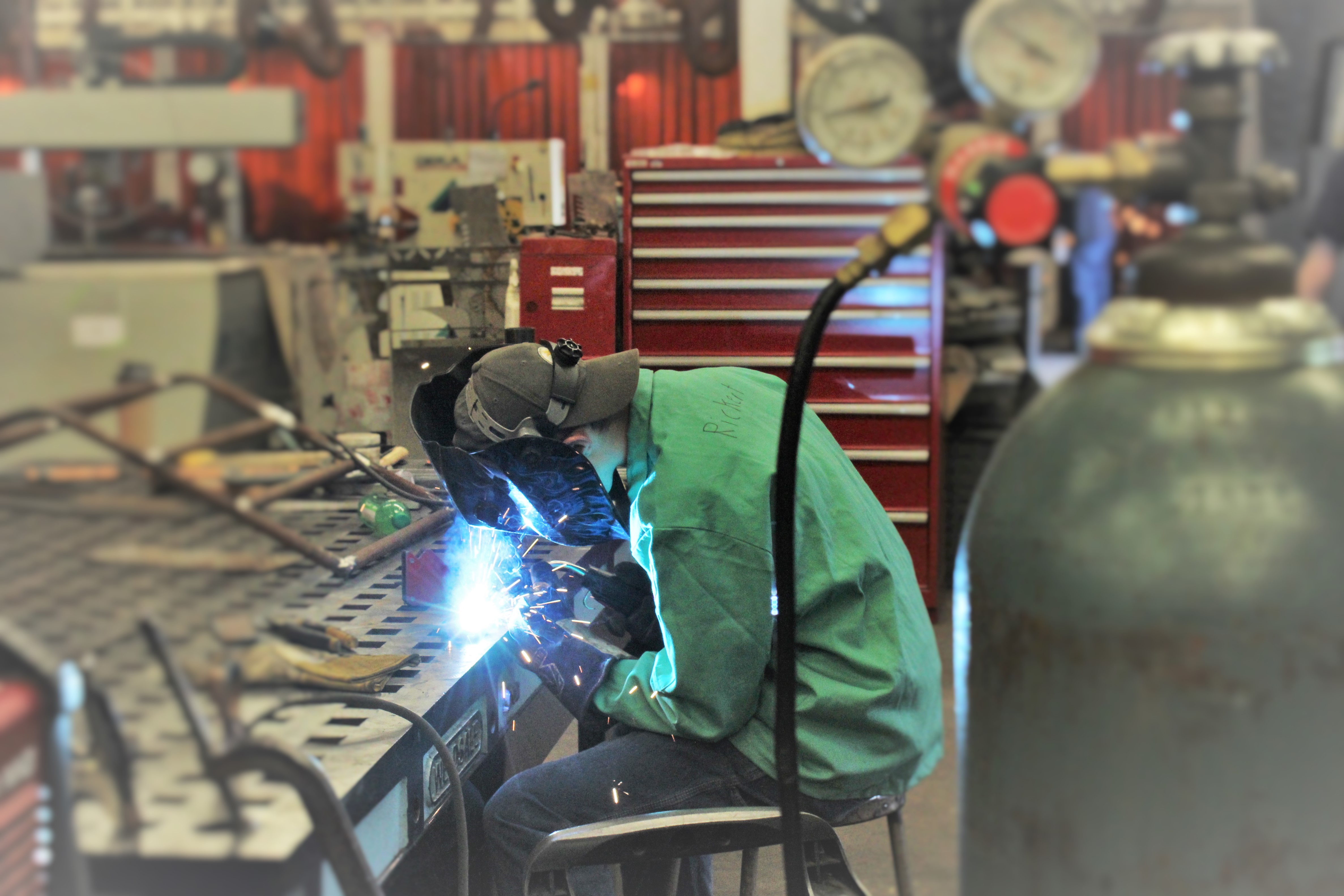 Learning is provided on both Arc welding and AcetyleneImage blow torch and training includes: Flat, Vertical, and Overhead welding as well as tack-weld and heat bending.
Ninety percent of training is hands-on.
Courses of Study
Arc Welding

Brazing

Cutting and Grinding

Welding of Alloys
Industry Certifications
Class Requirements
Students are responsible for:
Protective shoes

Safety glasses