Collision Repair and Refinishing students learn to make cuts with one of the many metal working tools used in the collision industry. Students sand body filler as a process in a project. Dennis Coleman a Farrell Senior mixes paint to be sprayed in the paint booth.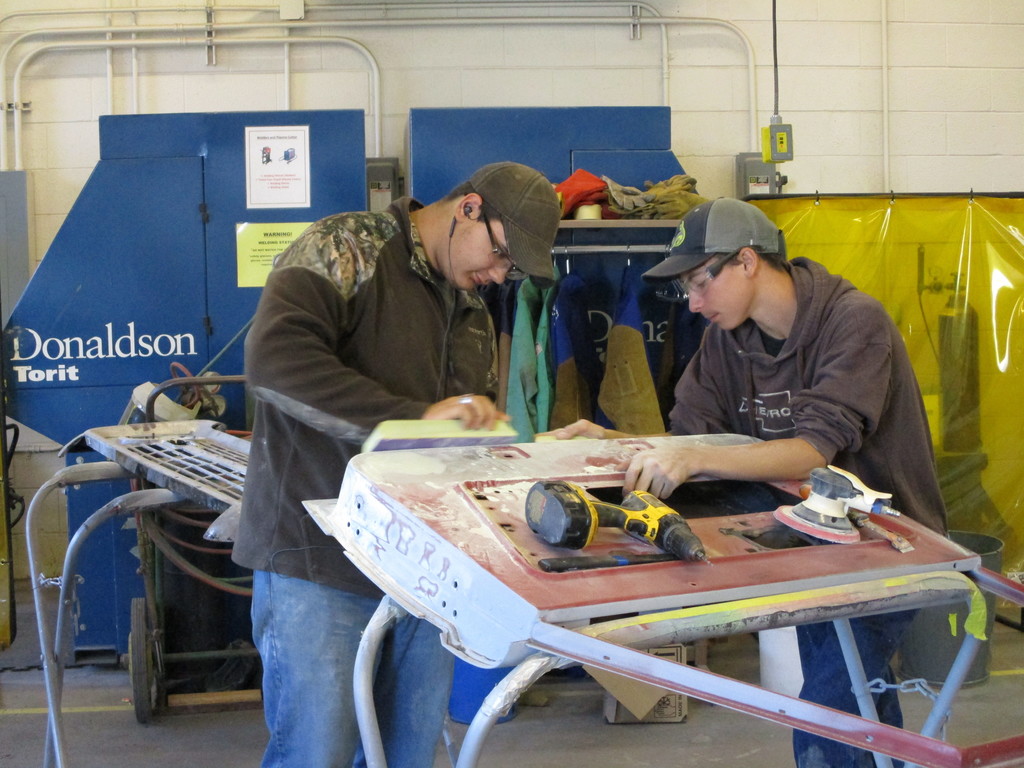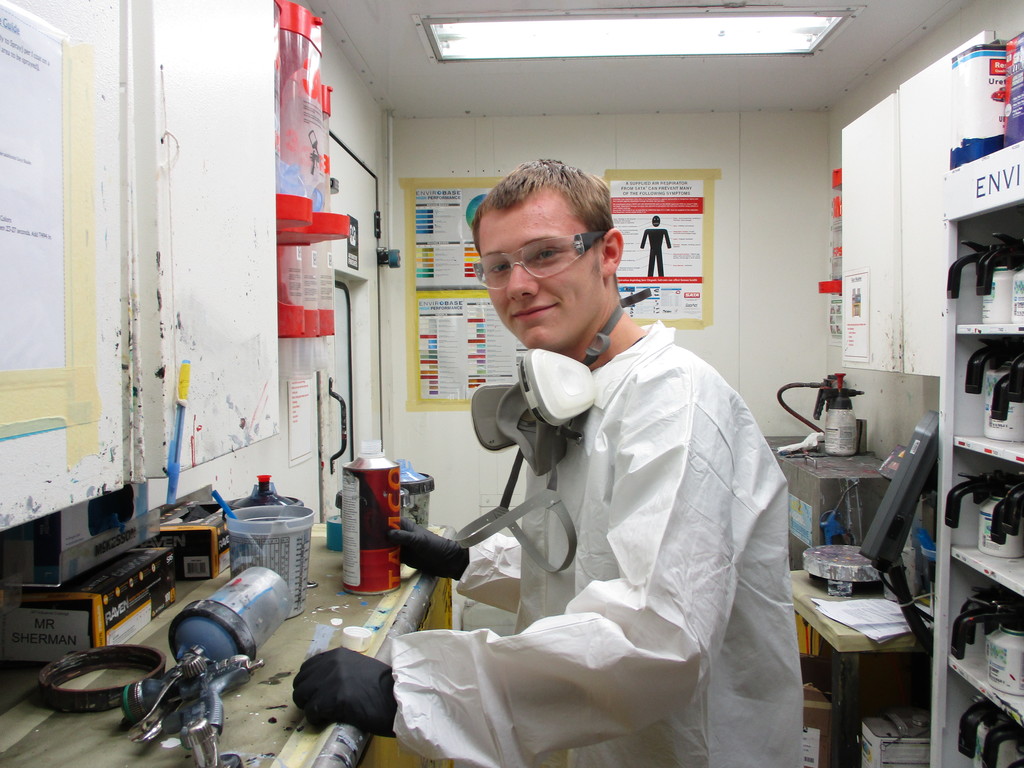 Program highlights for this week are coming from the Collision Repair and Refinishing class. First year students are learning and practicing how to use power tools within the shop area. Students are also working in the paint booth implementing what they have learned. Great Job!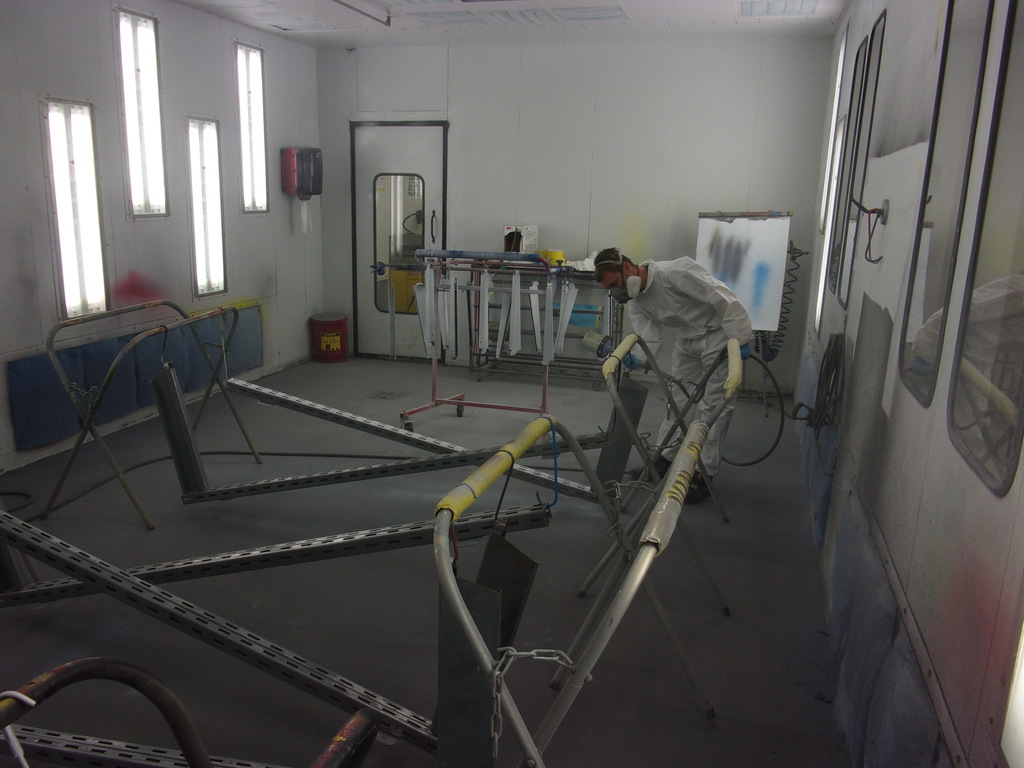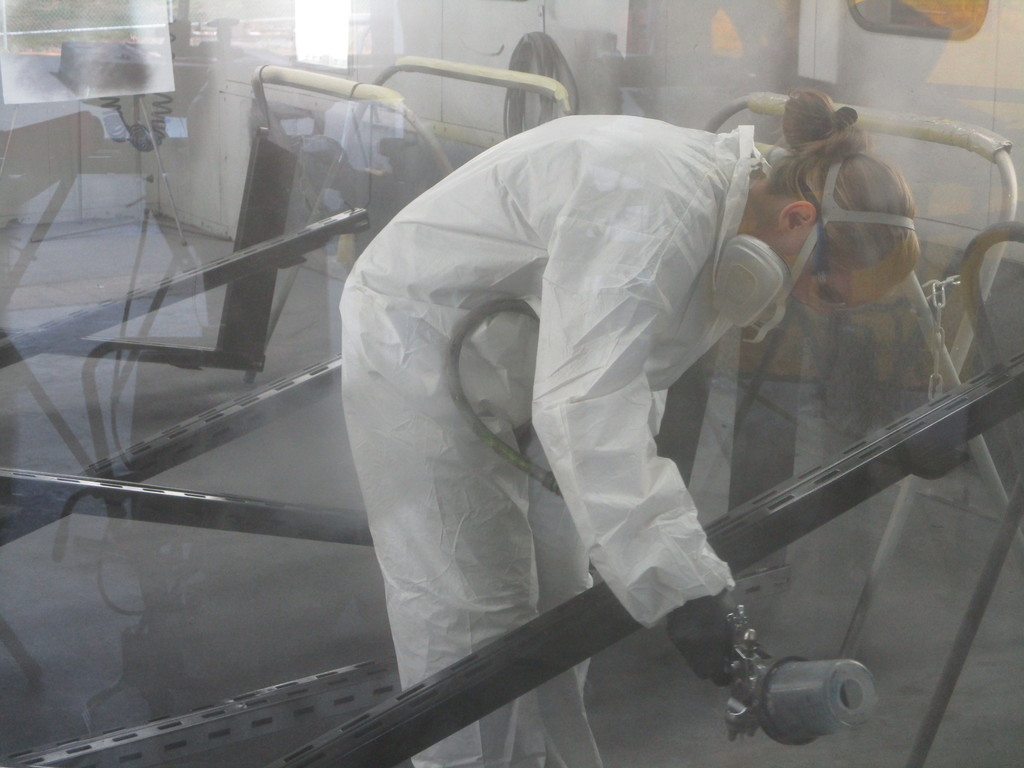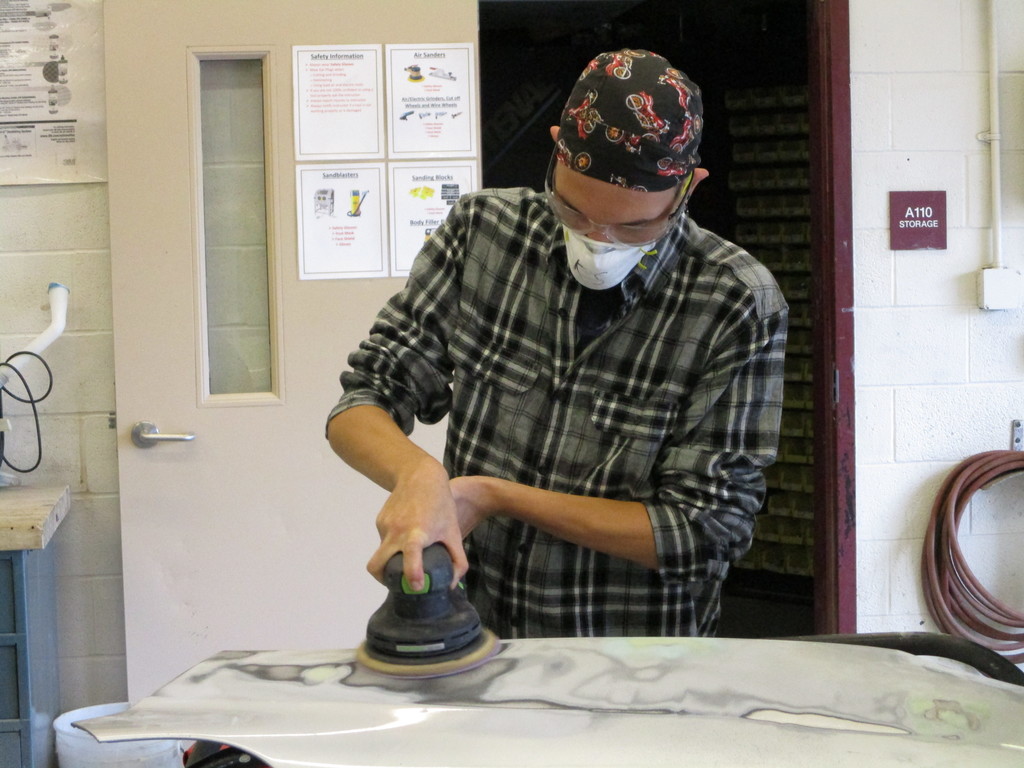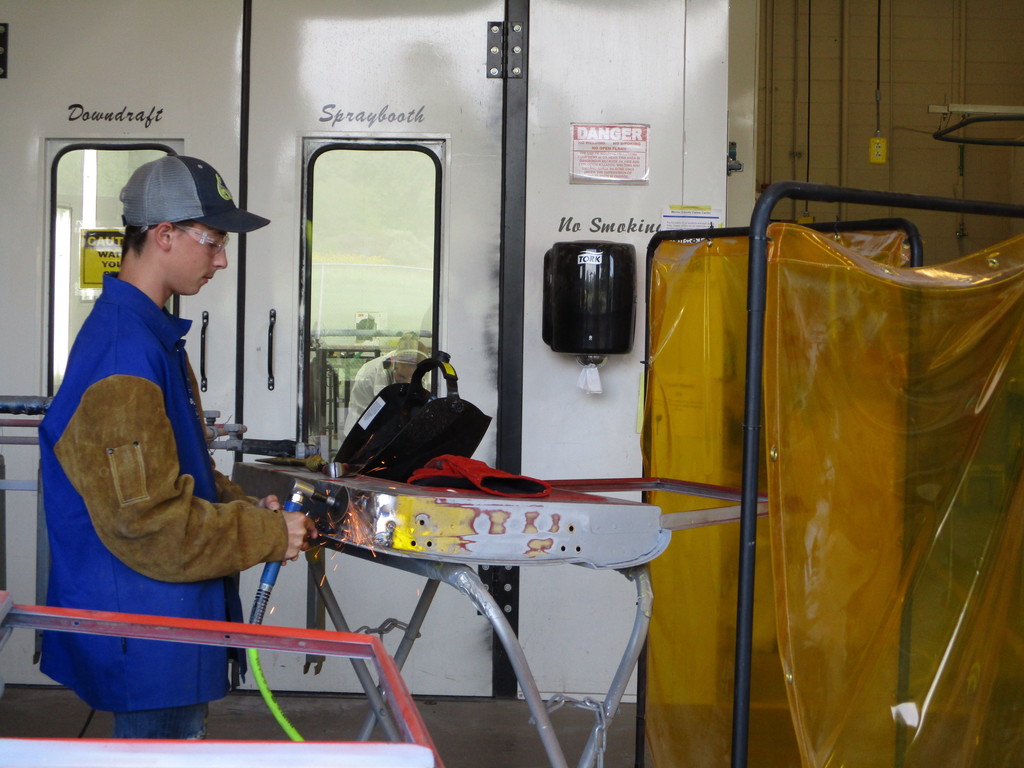 The following seniors in Electronics Technology are winners of the Patrick Locco Scholarship: Colin Grove, of Hermitage, Molly Rimko and Brayden Smiley, both of Sharpsville. Students will be honored at the Bayfront Convention Center in Erie for Manufacturing Day. Congratulations!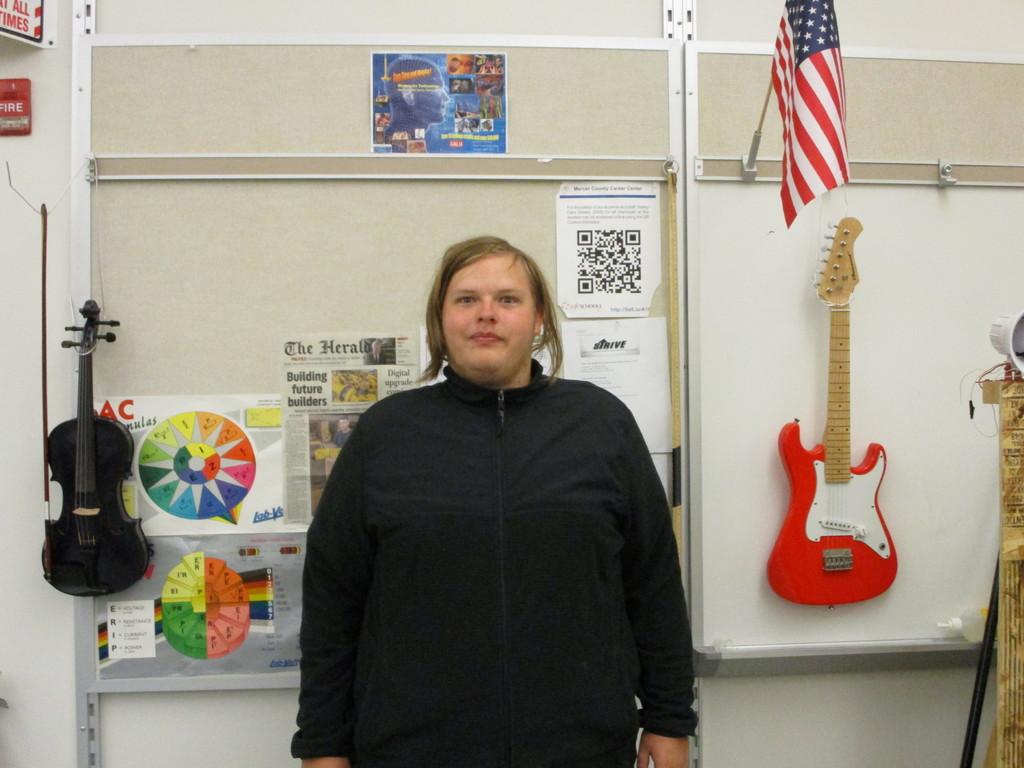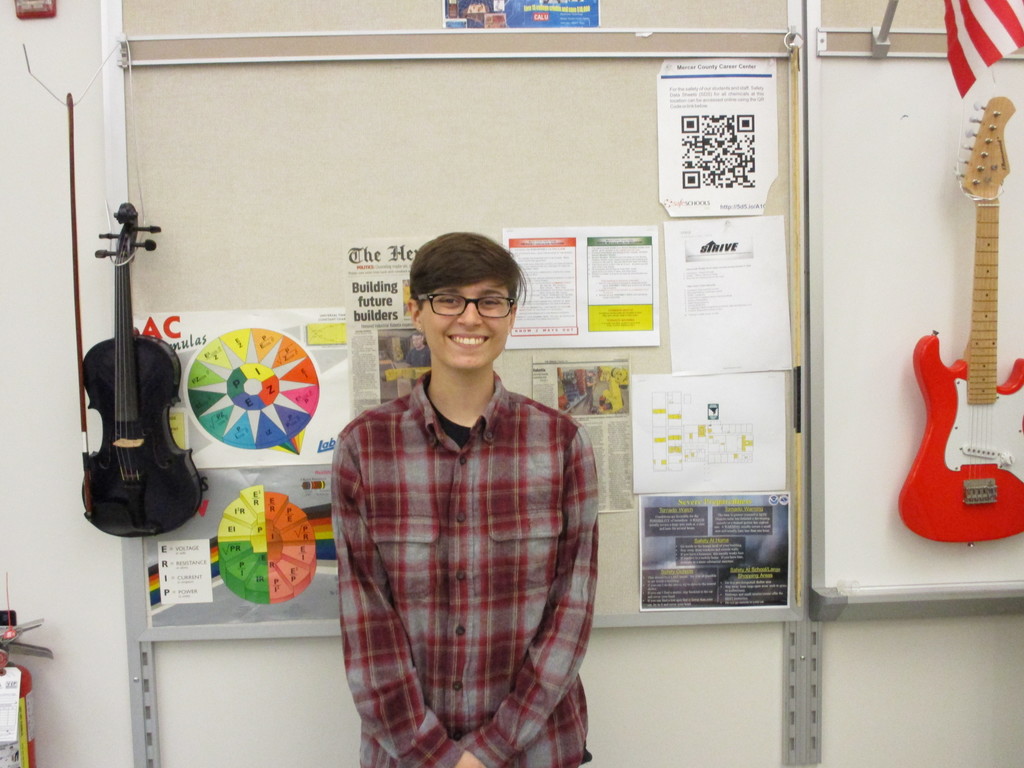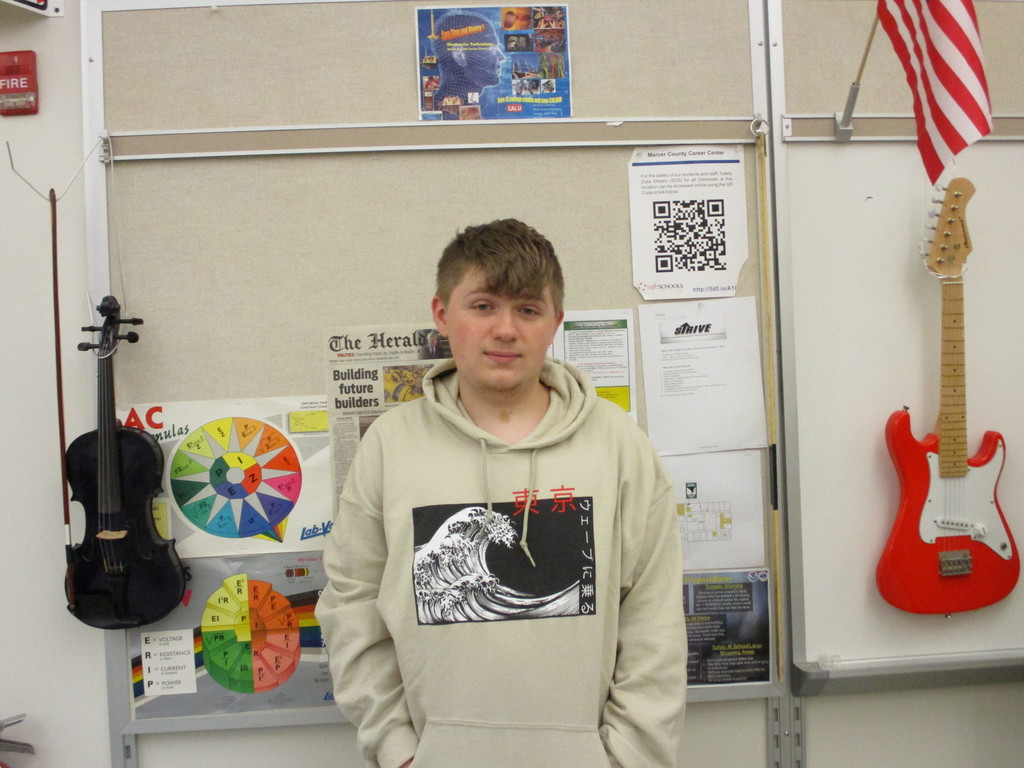 Congratulations to our MCCC STRIVE Student of the Week – James Chase. James is a Senior from Lakeview High School and was selected by his Electronics Technology Instructor, Mr. Ryan. James starts to work as soon as he enters the class and continues till the end of class. He volunteers to work assisting other students on class and lab projects as well as giving class tours to new students. In James first year he designed and built a Security Alarm System that will transmit an alarm over an FM Radio. His work is outstanding and he shows his dedication, integrity and professionalism in the performance of his duties and responsibilities as a student within the Electronics Technology program every day. James Chase is an outstanding student. I am sure he will do well in his future endeavors. Congratulations James!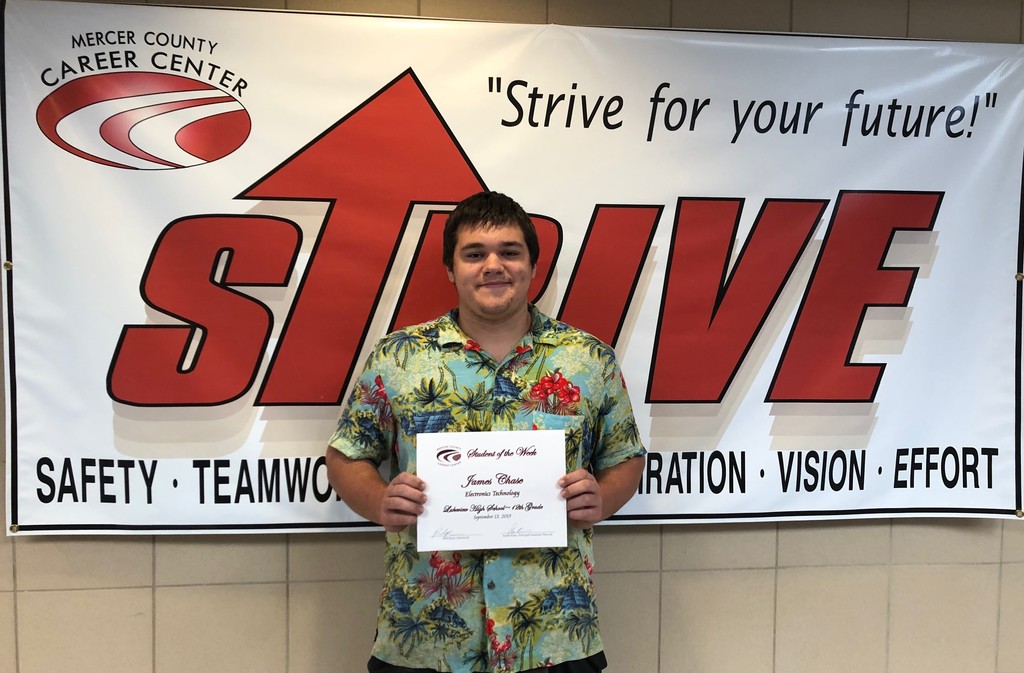 James Chase, a senior from Lakeview, helps students clean a 3D printed skull of all support material in Electronics Technology. James shows the Security Alarm System he designed as a 1st year student and uses the microscope for precision measurement of a circuit board.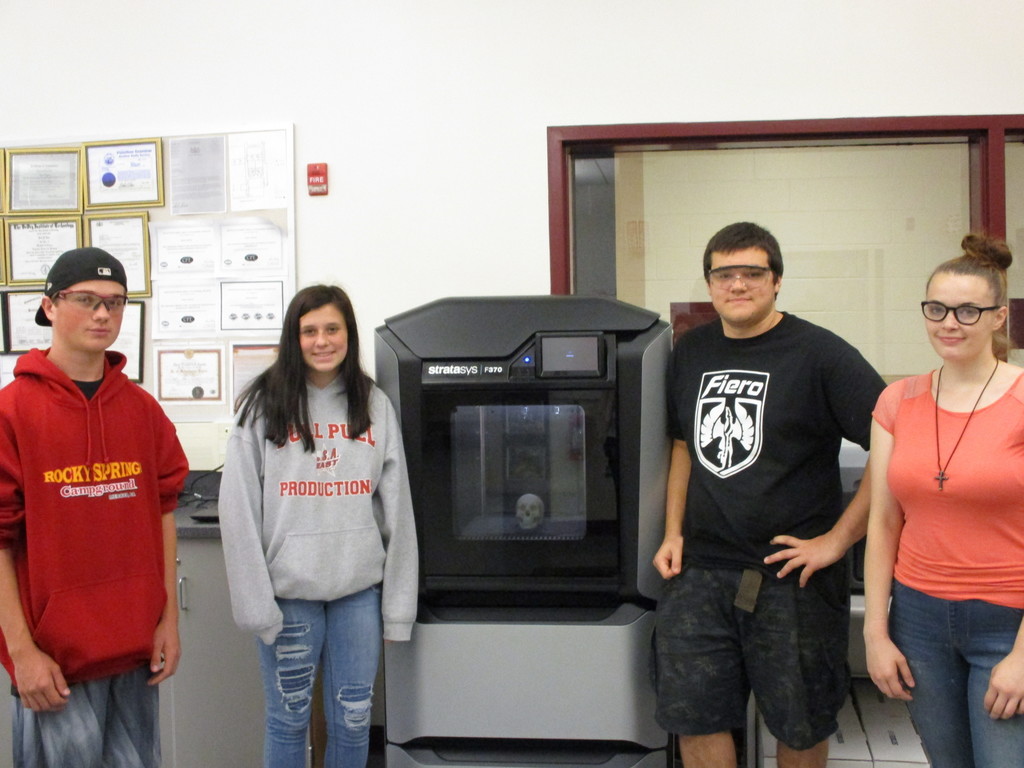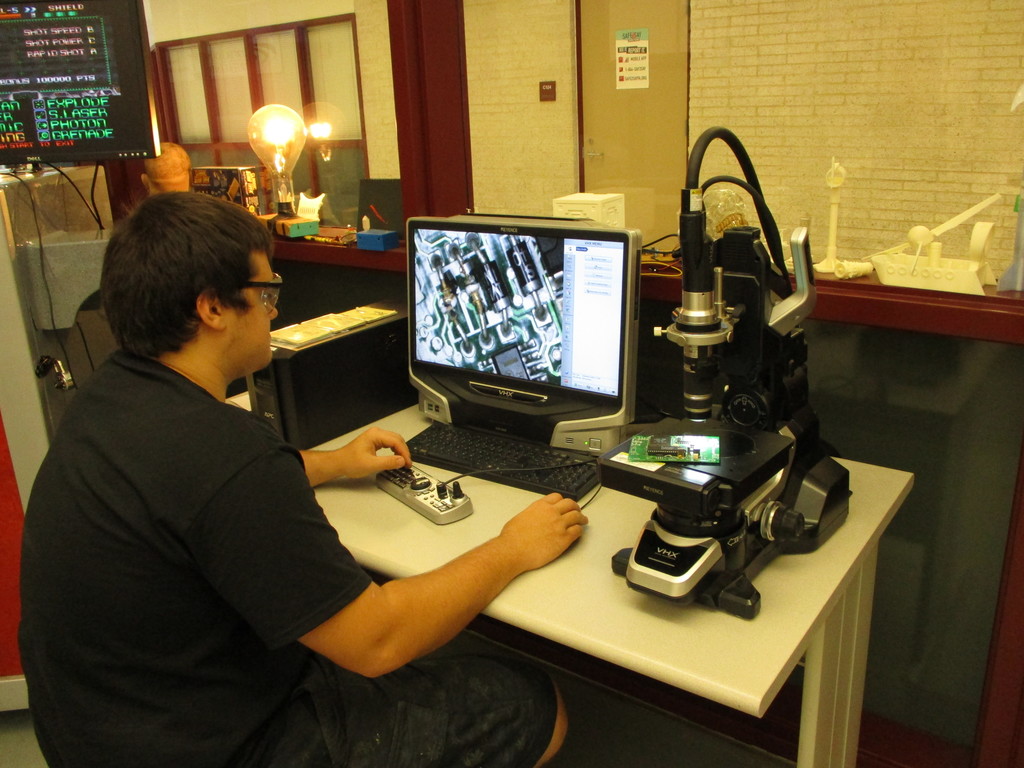 Today in Electronics Technology students are using electronic test equipment to verify the operation of an LED sound board. The opportunity to learn and build something new is always available with technology!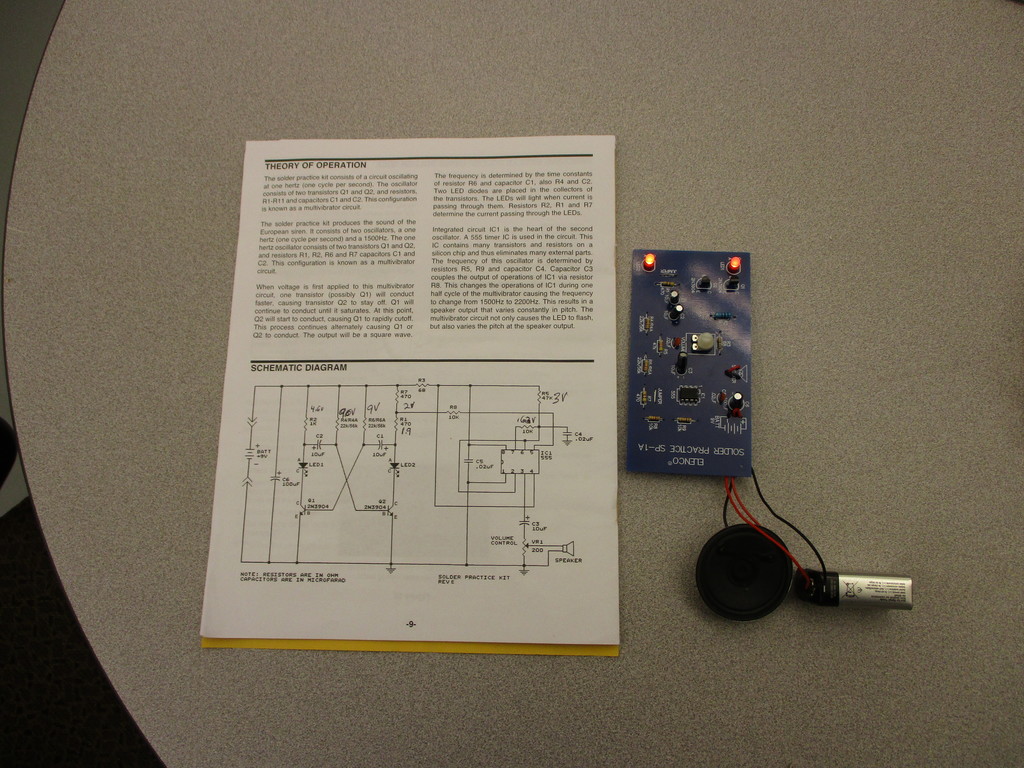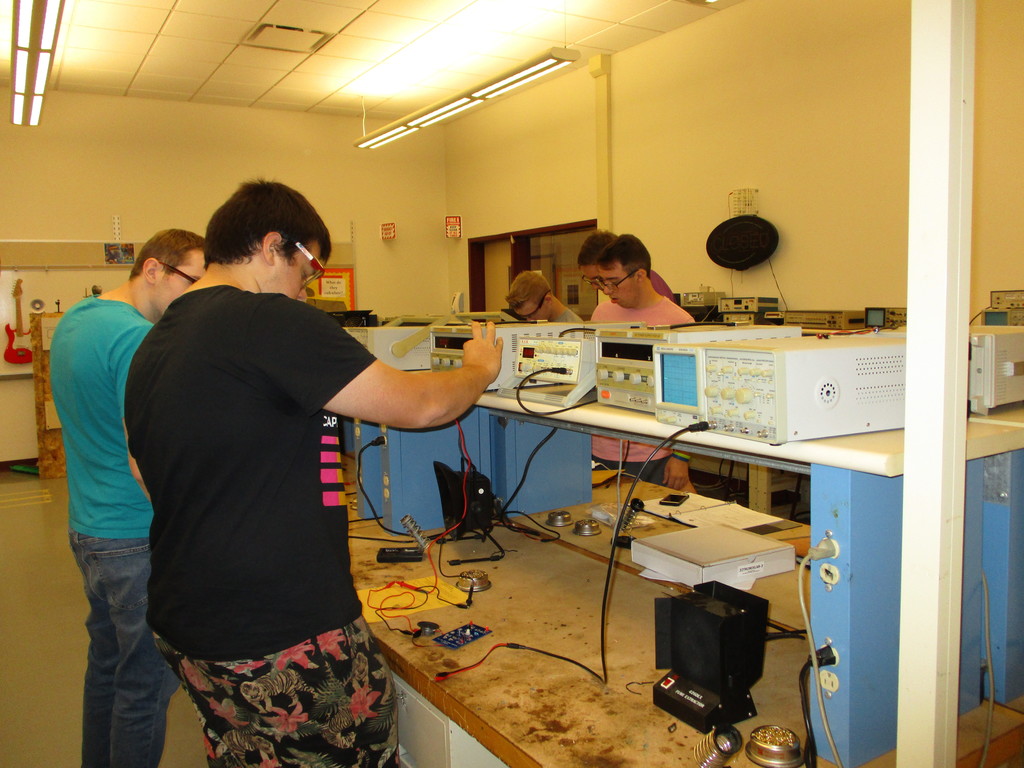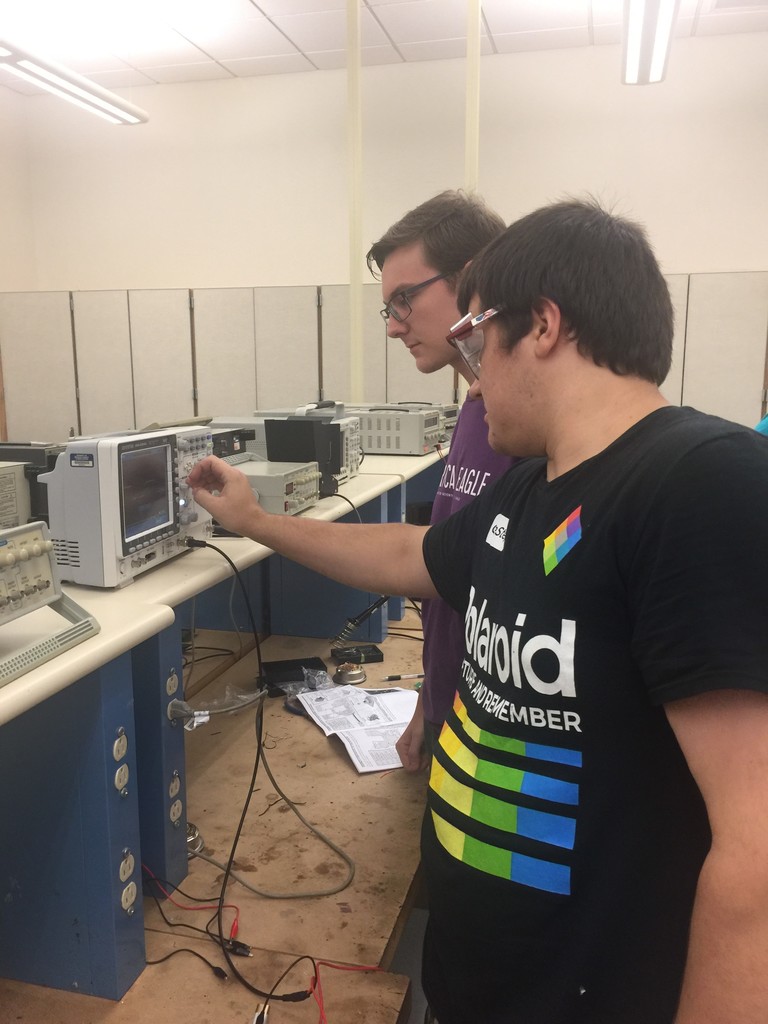 MCCC will be highlighting our Electronics Technology program. First year students are learning to solder according to ICP-610 standards, second year students have already built an Analog Multimeter and third year students are working on Robotics. Electronic principles in action!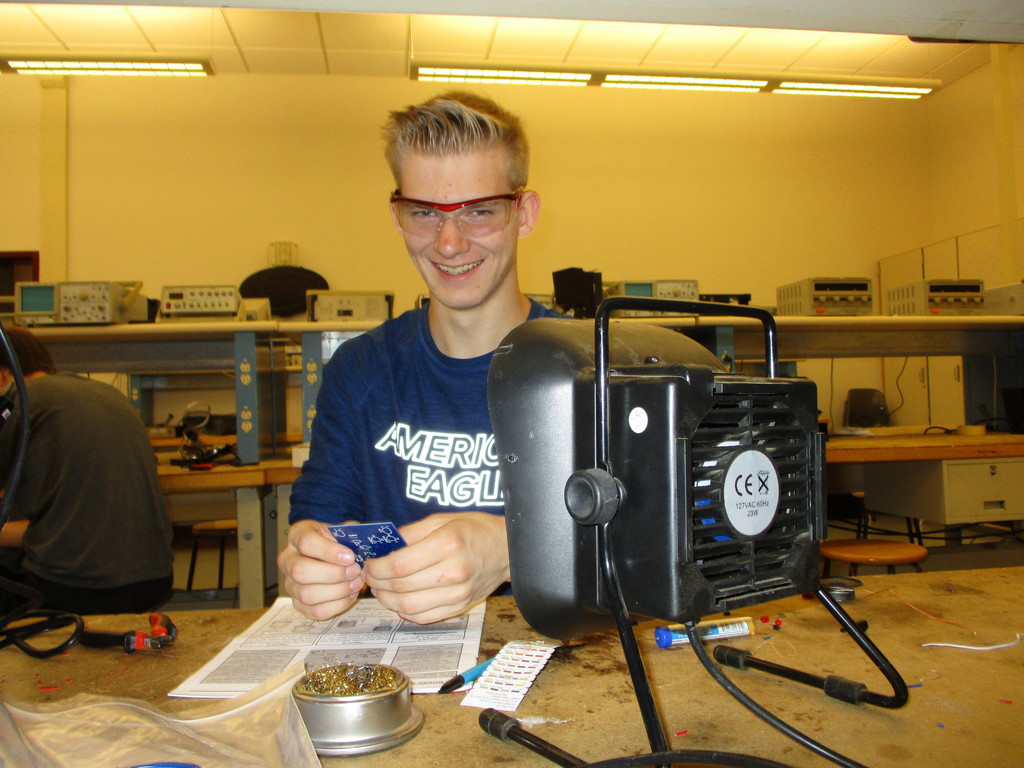 Congratulations to our MCCC STRIVE Student of the Week – Marissa McLaughlin. Marissa is a Senior from Lakeview High School and was selected by her Early Childhood Education Instructor, Mrs. Edmiston. Marissa was able to complete the requirements for the Child Development Associate certification during her first year. Marissa is involved in numerous extra-curricular activities, including speech & debate team, band, chorus, and track. She works part time at Vanity Fair. She models preschool practices for the other student teachers and helps new student teachers acclimate to the classroom. She is a Skills USA officer and competed at district SkillsUSA competition last year. Many preschool parents have already commented on Marissa's effectiveness as a teacher. Congratulations Marissa!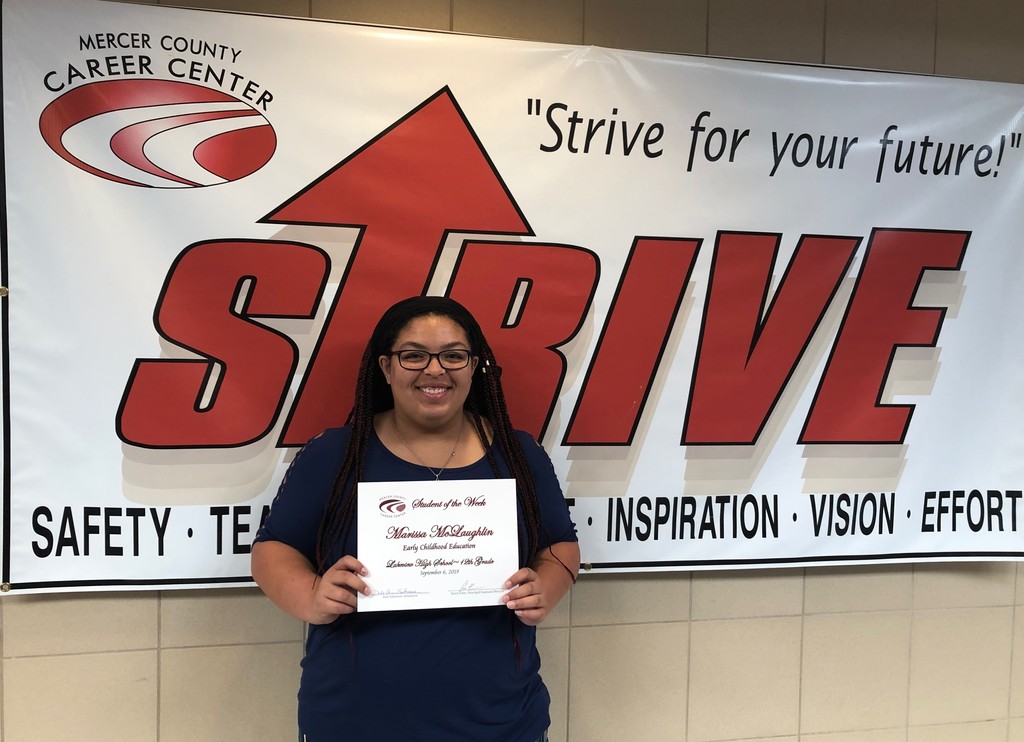 Our Early Childhood Education class is having a fantastic first week learning new things and exploring, whether they are in the classroom or outside. Everyone is having a great time! This is the perfect program to consider if pursuing a career in Education.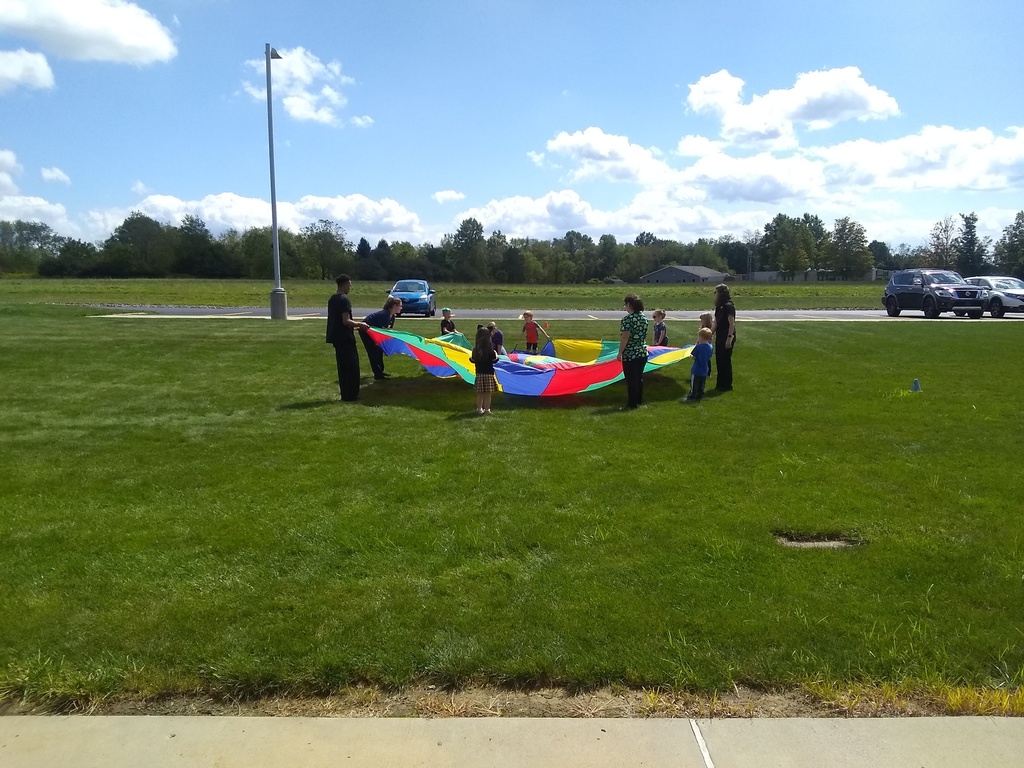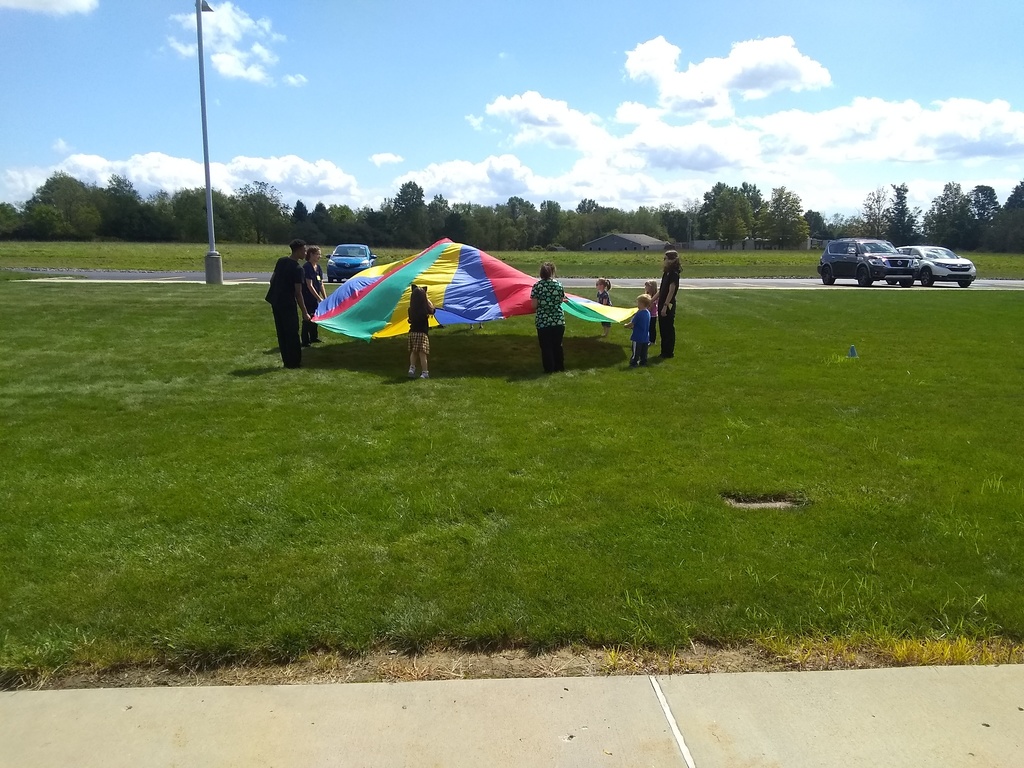 The first day of preschool for our students was great for our preschool and high school students. This can be a scary time for a preschooler but our students, as teachers, were involved and engaged in activities throughout the day with the preschoolers. This was a great day!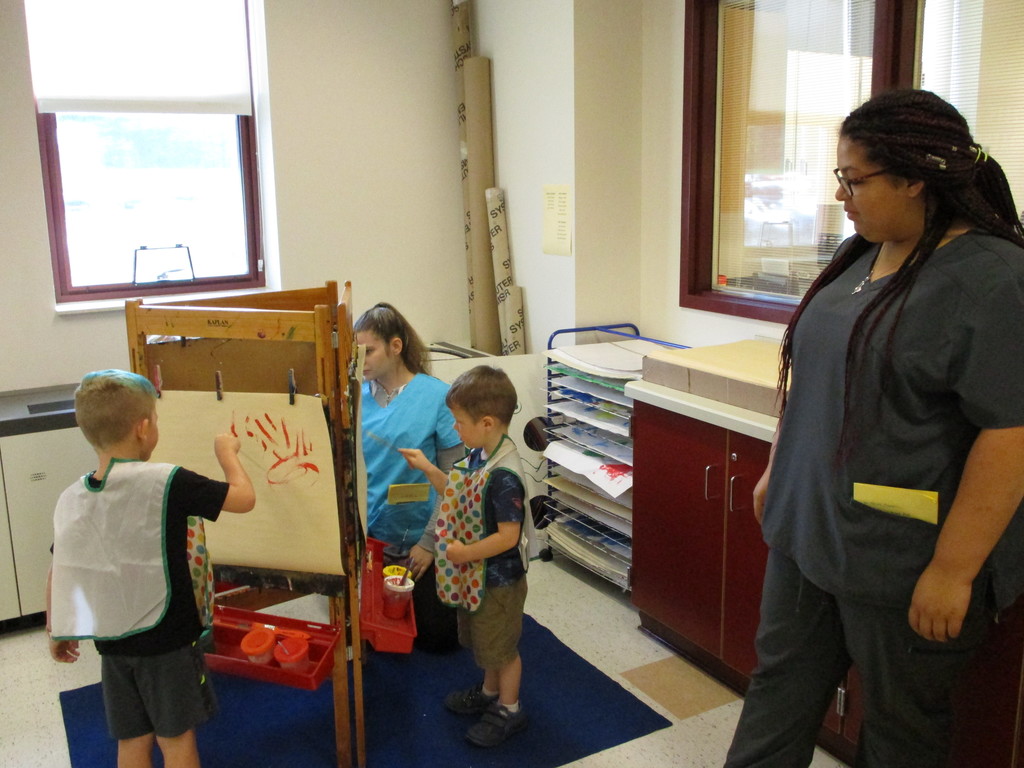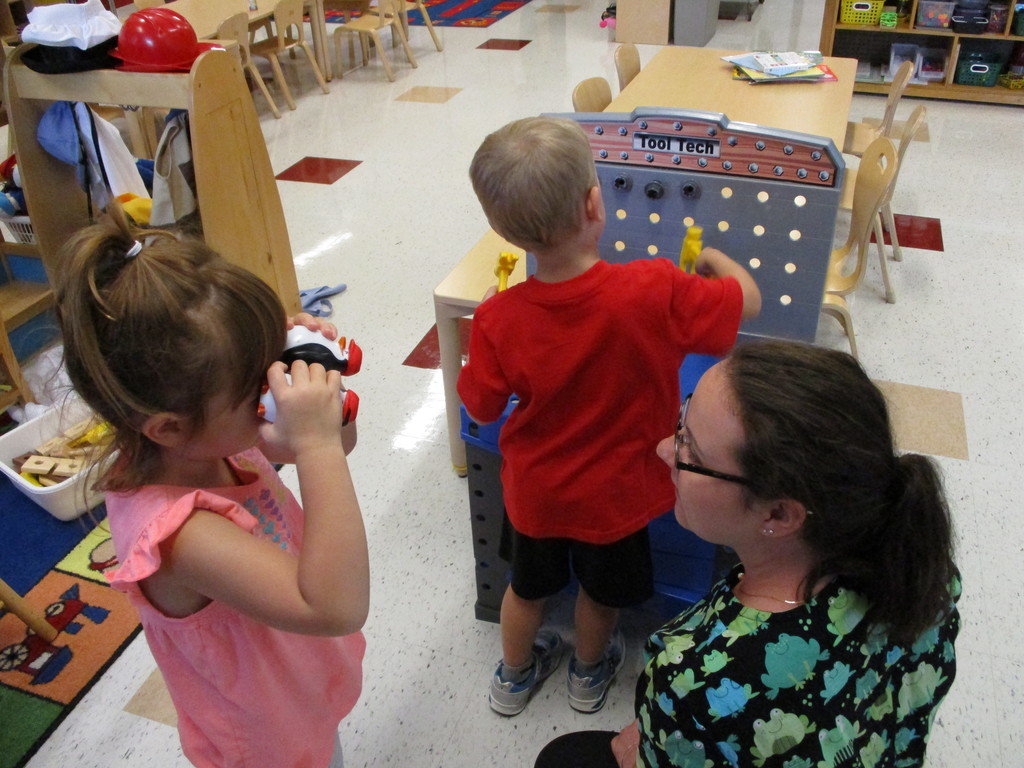 Our Early Childhood Education class welcomes parents and preschoolers to MCCC for Preschool Open House. Preschool children experienced circle time, play, and snack. Our high school students are excited for class this year. Welcome to MCCC!!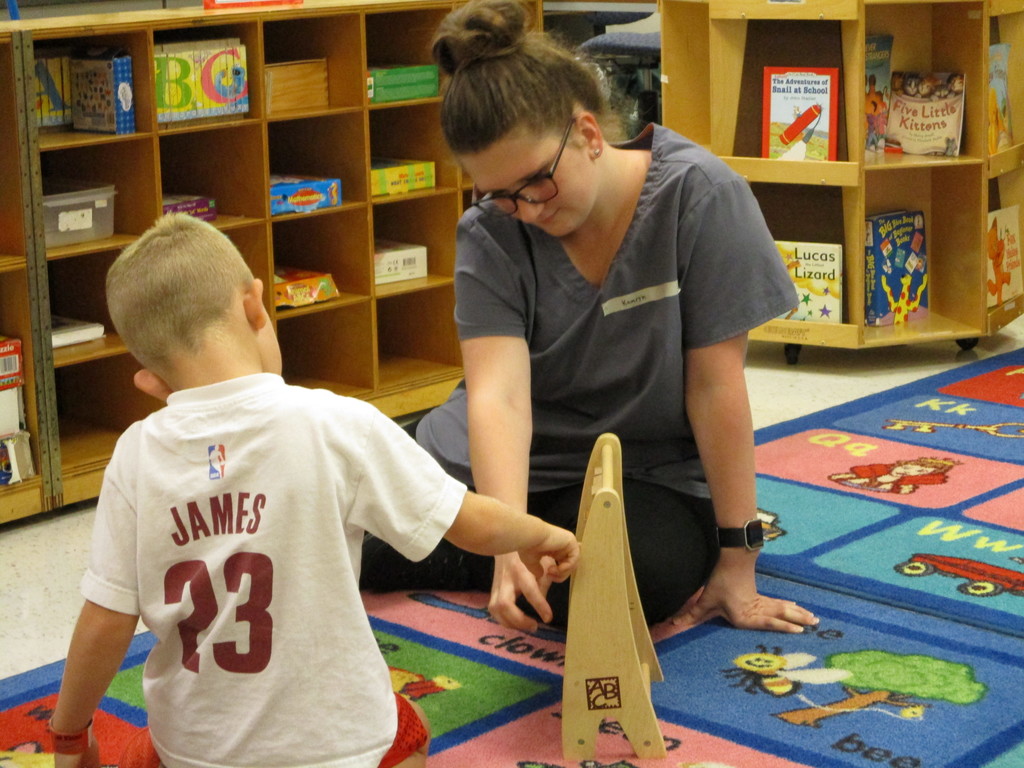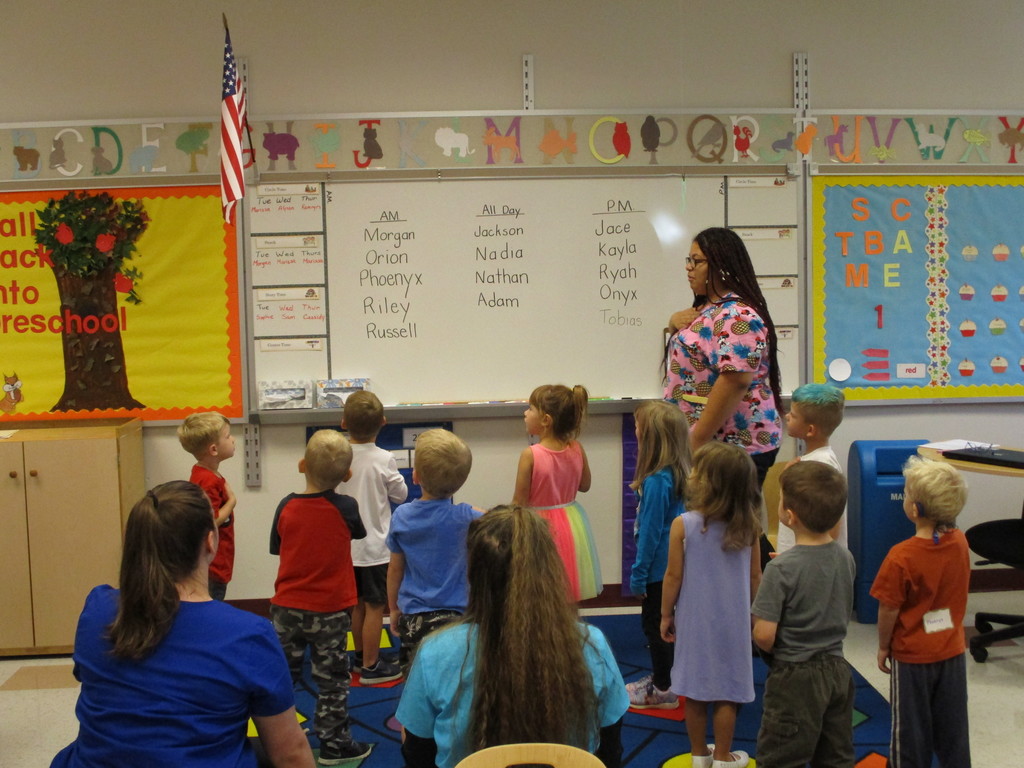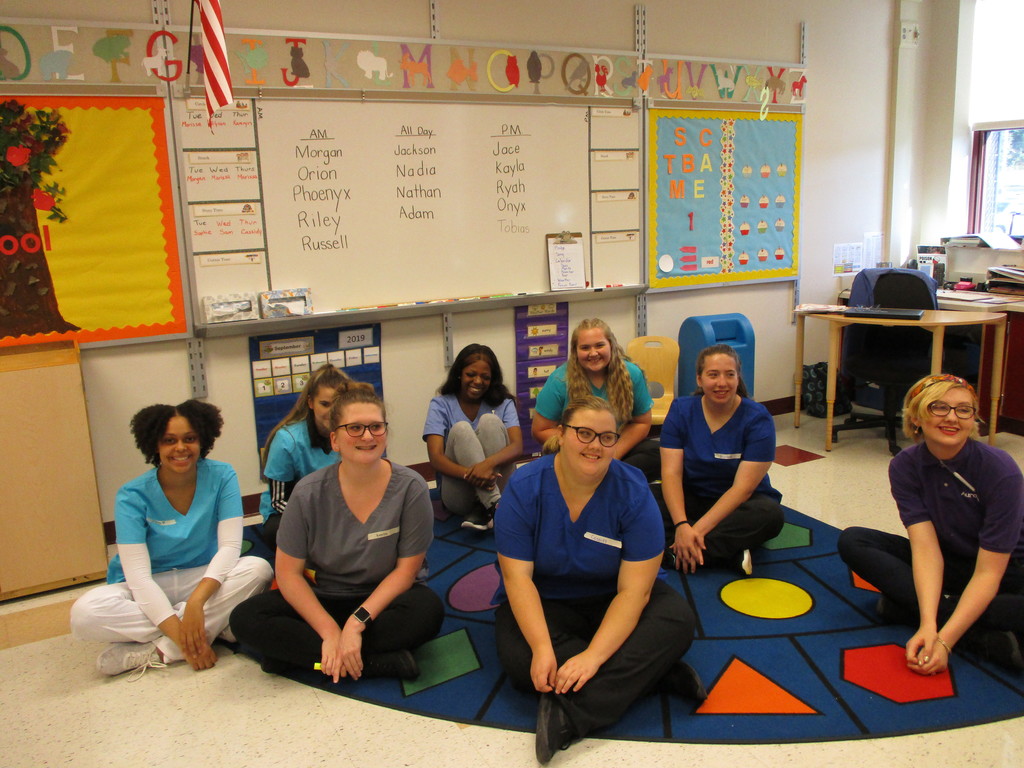 MCCC had the opportunity to meet the Women in Manufacturing (WiM) Association. WiM is the only national trade association dedicated to providing support to women who have chosen a career in manufacturing. To all of the ladies in manufacturing and in our programs, way to go!!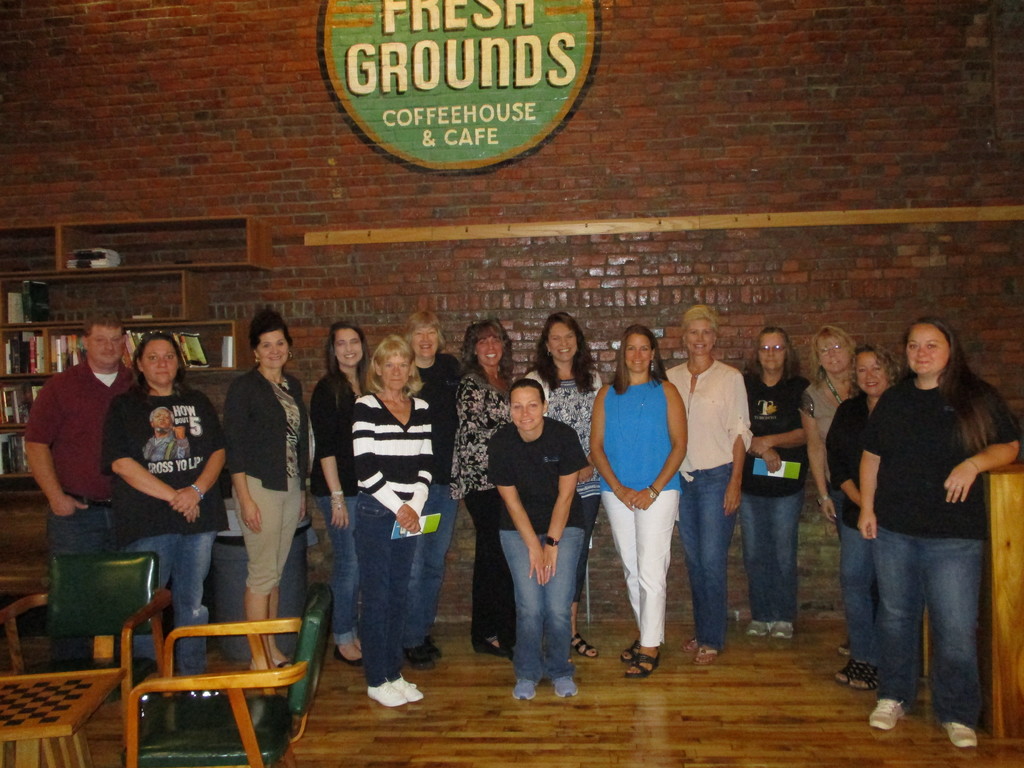 Its been a great start to the school year. Browse our new website and check back often for updates.